Volunteer Resources / Member Benefits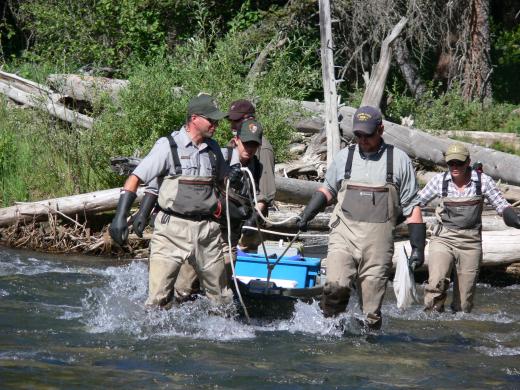 Much of Trout Unlimited's work is accomplished on the local level by volunteer leaders and members — people like you who love to fish and have joined forces to protect and restore local waters. There are many ways you get involved.
Give a membership to a friend or family member.
Take action on legislative issues that make a difference for wild trout and salmon - sign our petitions and share them.
Volunteer for your local chapter or council. Don't know your chapter? Search for your chapter here.
Use your TU member benefits and discounts. Member benefits include Trout Magazine, discounts on travel, outdoor equipment and fishing tackle, magazine subscriptions and much more!
Learn more about our outreach and education programs at TU.
We hope that you will consider taking on the exciting and rewarding responsibility of playing an active role in your local chapter or council. Depending on your position, leadership in TU could involve arranging projects, organizing trips, recruiting new members, coordinating youth education programs, fundraising, or acting as spokesman to media, elected officials, and the general public.
Volunteer leaders can use the Tacklebox for capacity-building resources designed to empower you to build and sustain healthy and effective chapters and councils. If you have additional questions or require assistance, please reach out to your volunteer operations staff or Jeff Yates, Director of Volunteer Operations for access to the Tacklebox.