We are TU: Hillary Walrath
Together, we'll help protect the special places we love.    
Introducing:  Hillary Walrath
Hometown/current town: Green River, Wyo.
What's your history with conservation?  My mother worked for the Forest Service and my father did seasonal forestry work, so I grew up learning how important conservation is. I had always gravitated towards wildlife conservation, so I received my bachelor's degree in Wildlife Biology from the University of Montana and master's degree from the University of Wyoming. I worked on various wildlife studies that ranged from fish and sage grouse to elk. I was fortunate to get hired by Trout Unlimited after graduate school and have been doing fisheries conservation work since then.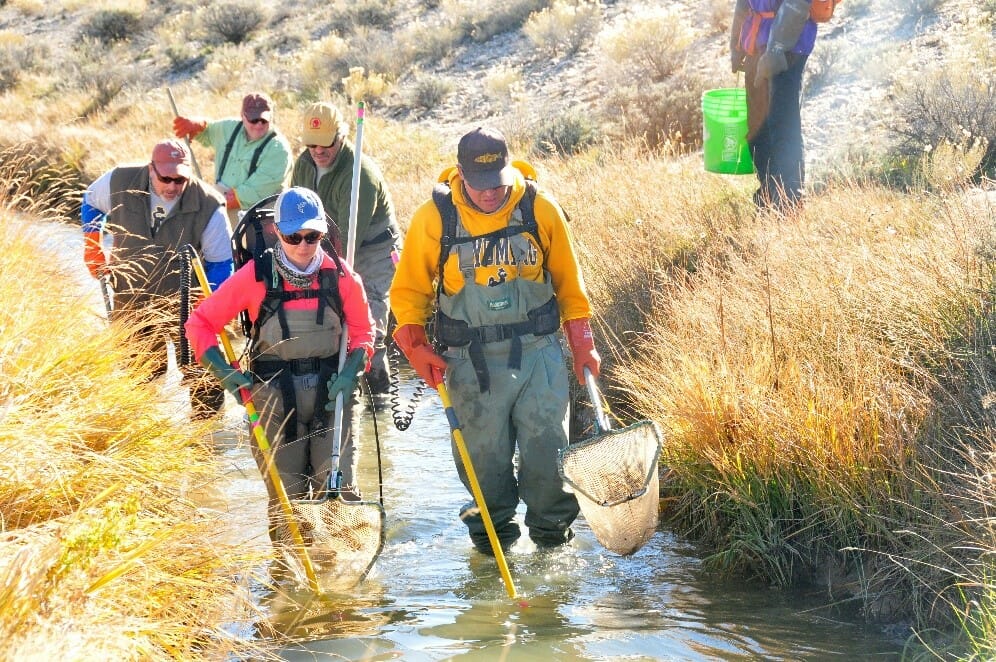 Fish rescue with the Seedskadee TU chapter
What is your history with fishing/fly fishing?  I've been fishing as long as I can remember. My parents took me spin fishing on lakes and rivers in northern Idaho and Wyoming throughout my childhood. My husband taught me how to fly-fish on our first date and I've been slowly learning ever since.  
Describe one challenge you face & how do you overcome it. My oldest daughter recently started kindergarten, so I've been learning how to be a good teacher when it comes to homework and learning to read. Realizing that the techniques I use don't always work for her and trying to figure things out from her perspective has been a challenge. However, when we work through it together and it finally clicks, it is incredibly rewarding.   
What does 'giving back' mean to you?  Leaving things better than you found them so that others and future generations can enjoy them, too.  
Describe a perfect day.  Floating and fishing on the river all day with my family and ending it snuggled up around the campfire with s'more covered faces.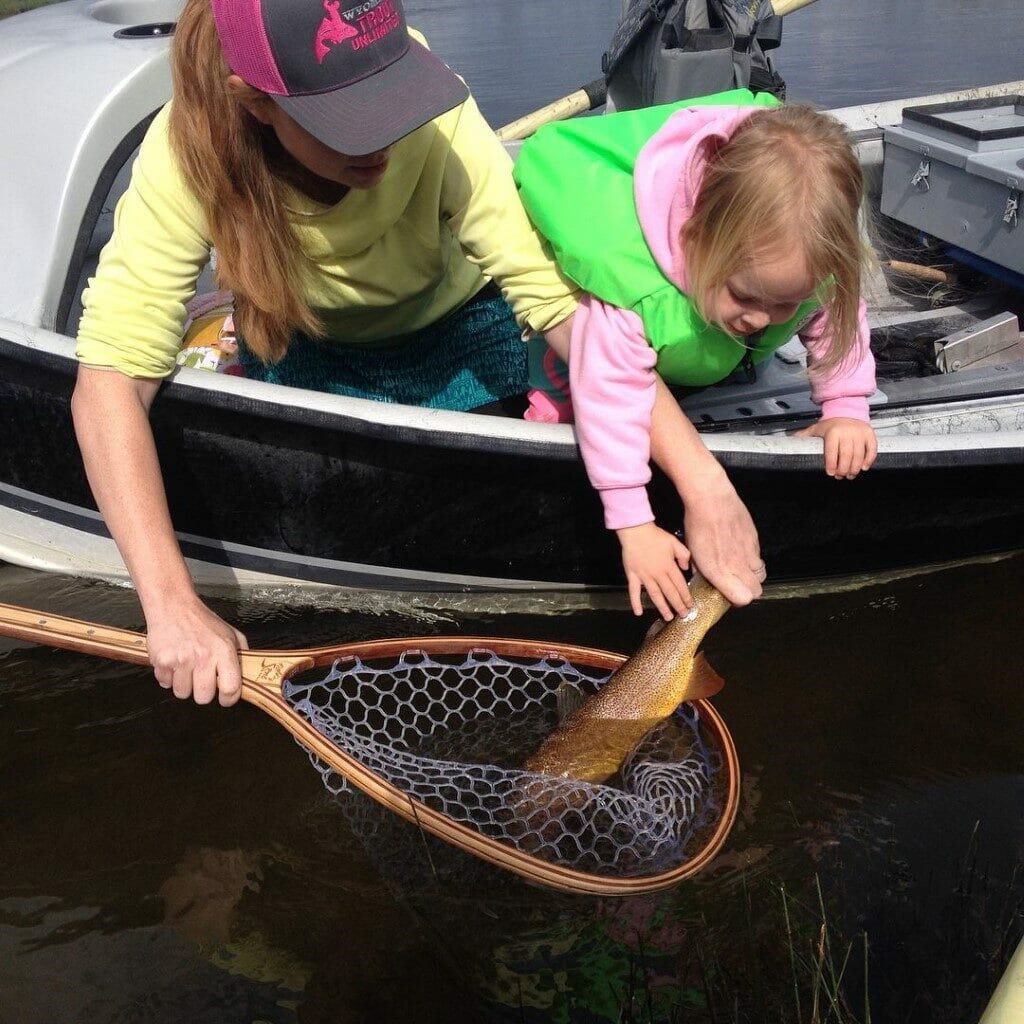 What was your first job? I was a dishwasher at the Lochsa Lodge when I was 12 for a few hours every day after school. 
What's one of your quirks?  I love editing papers; proper grammar is my love language. 
What do you want to see in the future of Trout Unlimited or in conservation?  I would love to see more families getting involved. Our lives get so chaotic at this stage, but I think it is incredibly beneficial to give back to our resources we love so much and working together as a family makes it that much more special. I also think this would improve the sustainability and diversity of conservation organizations. 
What is an example of something awesome you've seen that helps make conservation or fishing more inclusive to new groups of people?  Our local TU chapter has a women's fly-fishing casting clinic and float every year. They also do fun activities like the Iron Fly and Fly Fishing Film Tour to try and engage a more diverse crowd. 
Name a person you admire. Why do you admire them? The current president of my local chapter (Seedskadee), Sadie Valdez. She took on the president role when the chapter was struggling and has transformed it into one of the strongest chapters in Wyoming. Her dedication, attention to details and willingness to lead by example are all qualities that I greatly admire.
Why Trout Unlimited?   I love TU's approach when it comes to conservation — working together to find common sense solutions that improve our local rivers. I also think it is the best community to be a part of. Whenever we get together, whether it be for an event or getting sweaty on a project, we always have fun. I don't know a more passionate bunch and I am so grateful to get to work with this awesome group every day.  
If you want to join Hillary and grow the community and work of Trout Unlimited, we encourage you to become a member! For a discounted first-time membership, click here: https://gifts.tu.org/we-are-tu